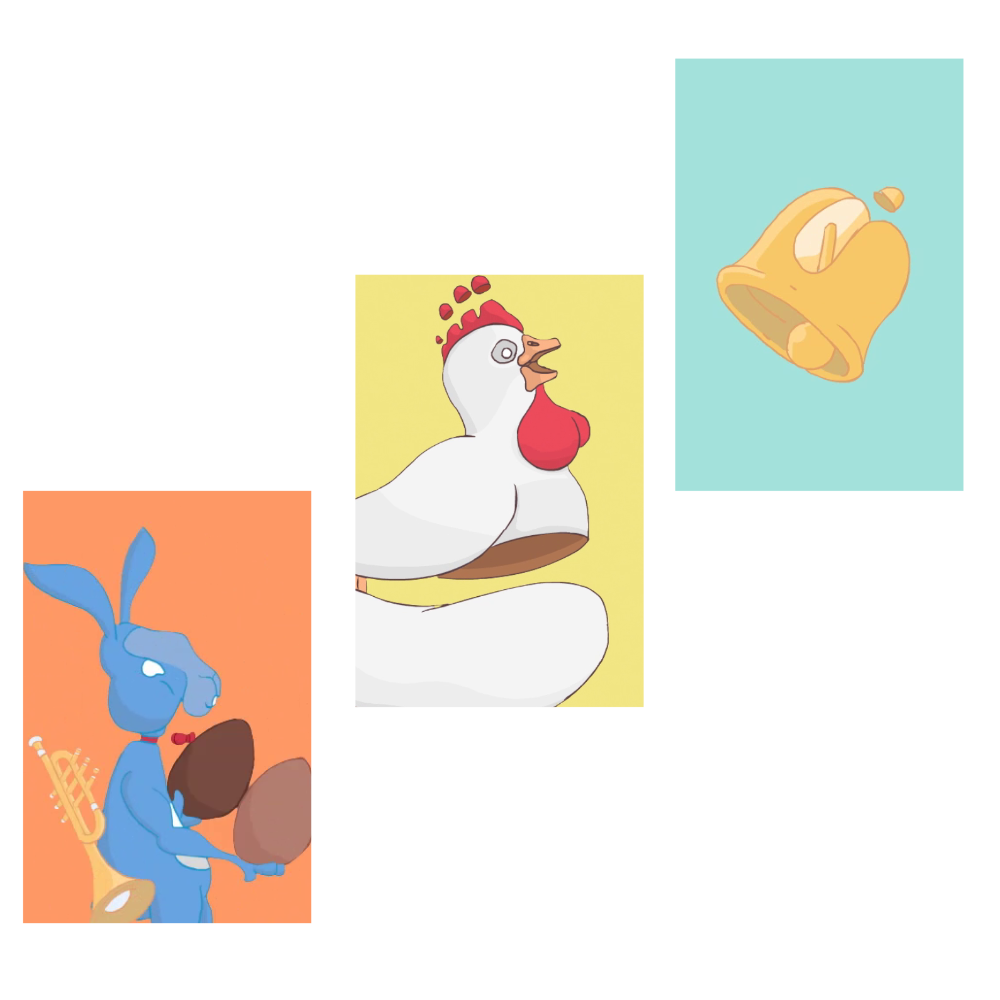 In a context of abundant information, the implementation of advertising screens is expanding. It promotes the development of advertising and animated posters in places still untouched. They are ubiquitous even in our pharmacies. The content is noisy, redundant, without a break.
The graphic jingles are a breakthrough solution of this incessant advertising loop. This process is commonly used on television but also on the radio. It allows the brain to assimilate the content and better understand the next message.
These interludes take the form of short animations of 5 seconds. My approach resulted in the creation of 3 independent loops on the theme of Easter. This system allows the use of the content over a longer period but also on other mediums.