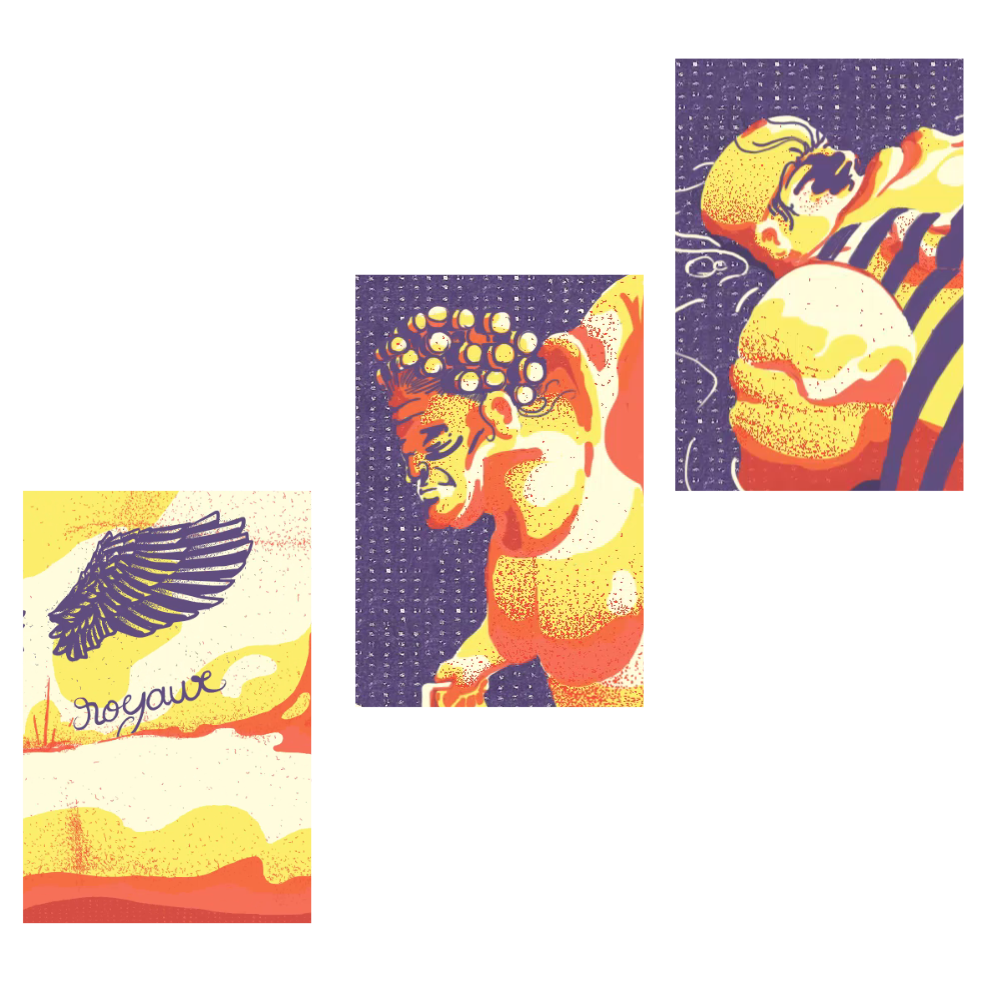 The play is a medium very little covered by animated graphics. As a live show, digital content is not or very little used. It is one of the rare artistic domain immune to the rise of digital practices.
Nevertheless, there are modern pieces such as Cinq visages for Camille Brunelle where the staging benefits from a digital scenography. This show deals with social networks and new means of expression. In this work the tone is offbeat but meaningful.
My illustration process was built around popular metaphors. The caricature and comical attractions of the actions outweigh the lyrics. The quick enumeration of species creates a superposition of ideas and reinforces the burlesque side of the play. The work here is only a very short excerpt from the piece.