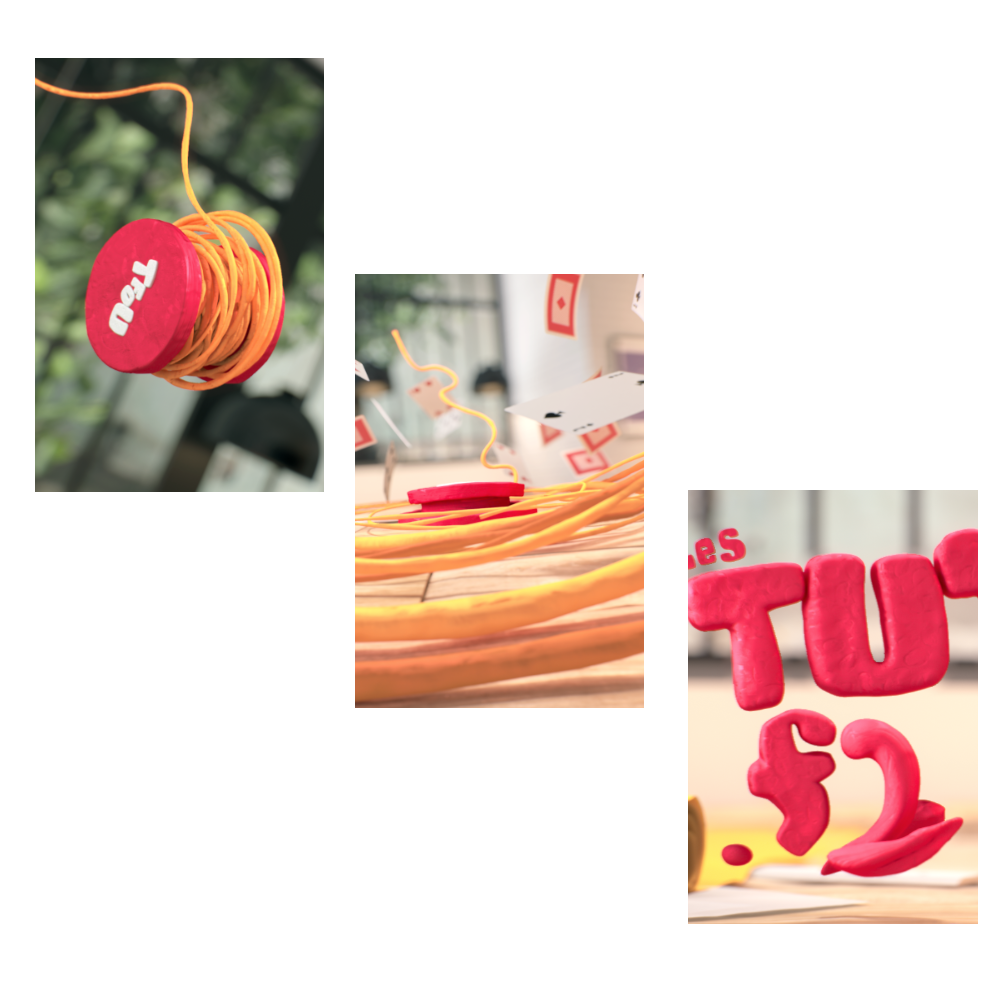 TV visual identity is normally associated with the program it serves. The credits develop the identity of the show by emphasizing its genre ingeniously. This graphic introduction reminds the viewer of the unique and original aspect of the show. It is in the vast majority purely digital and develops around the title of the show.
My approach was to focus on the artisanal aspect of tutorials while preserving a flexible production through computer graphics. Stop motion conceives a certain closeness between creators and spectators. Its manufacturing defects and its simplistic aspects result in a sincere, pleasant and memorable work.
This practice nevertheless remains very time-consuming and allows almost no retouching.